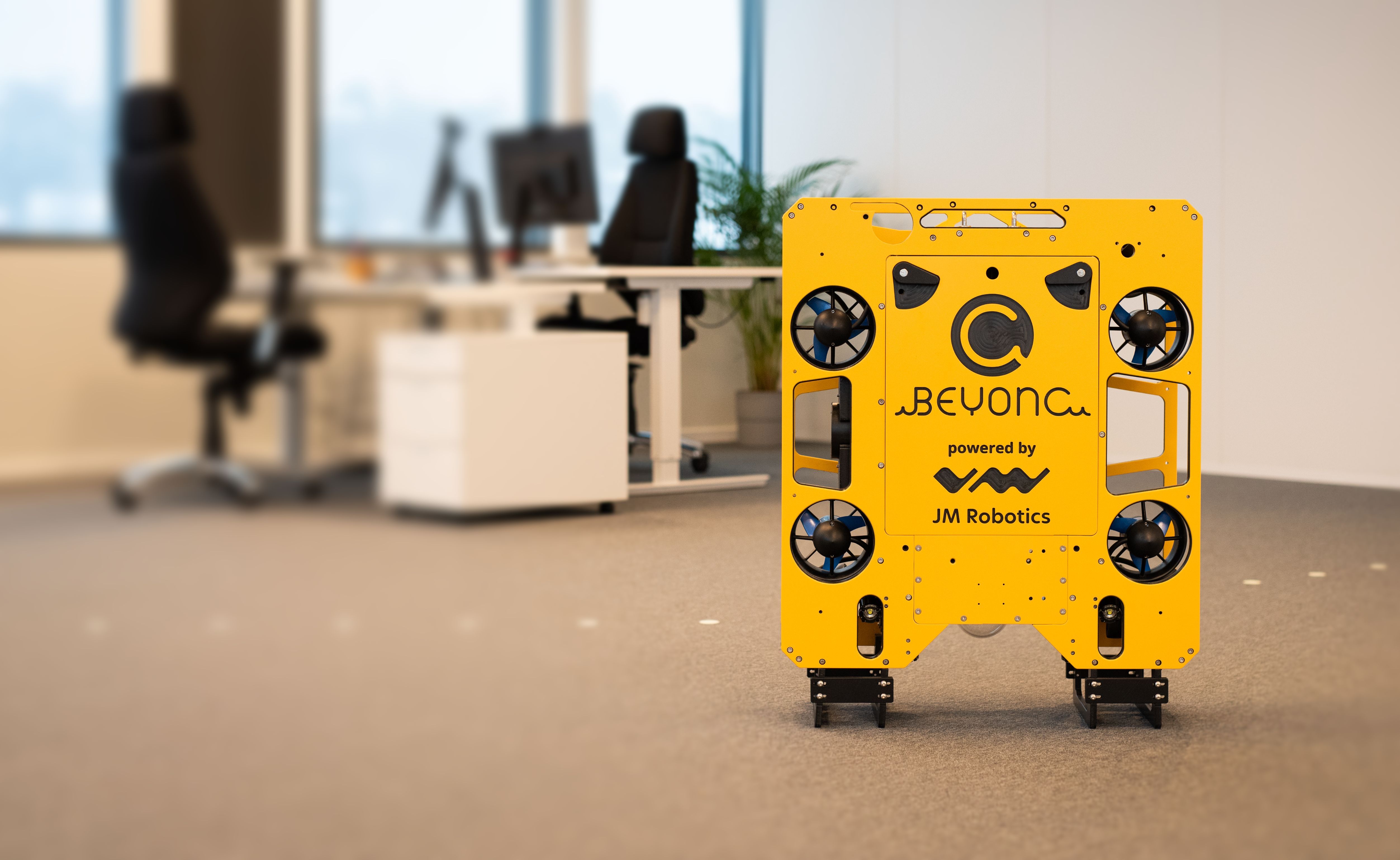 18/08/2023
BeyonC is ready for further growth!
BeyonC is in an exciting phase for the company with project collaborations and assignments for companies such as Chevron and Shell, carried out in close collaboration with technology partners JM Robotics and FORCE Technology.
BeyonC has successfully completed a capitalization process that will enable the company to build an organization capable of executing international expansion and growth. During this process, partner JM Robotics has become the largest shareholder.
This investment brings forth exciting possibilities, with the ambition to establish an independent company poised for international growth, based in Norway, maintaining a close collaboration with our technology partners.
To ensure sufficient leadership capacity, Leiv Erling Grytten steps in as Acting CEO, with main focus on building the organization. Current CEO Thomas Sperle will concentrate on project execution to ensure the company's growth. This change is effective immediately.
Leiv Erling Grytten is seconded from JM Robotics, where he serves as the Chief Commercial Officer. Grytten was one of the founders of BeyonC and possesses a deep understanding of the market, technology, and collaborators, making him a vital asset moving forward.

Questions can be directed to Leiv Erling Grytten (+47 959 264 88 / lg@beyonc.no) or Chairman of the Board Anne Strømmen Lycke (+47 977 949 66 / Anne@Norsar.no).

On behalf of the Board of BeyonC,
Anne Strømmen Lycke
Chairman of the Board